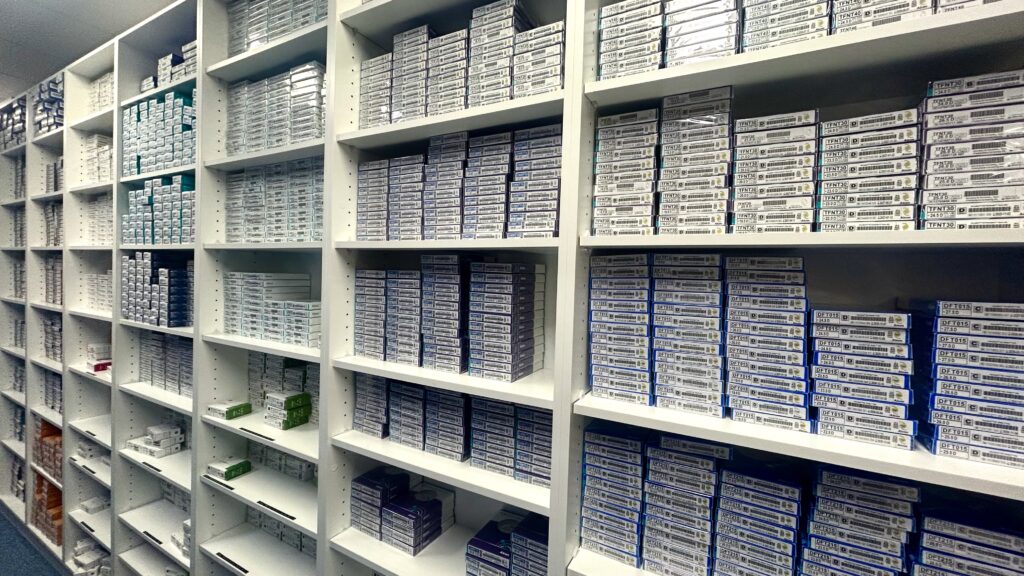 The concept of patient-centred care is not new, but has come to mean a philosophy of heath care. Instead of focussing on a diagnosis, and considering only the treatment of a patient's disease, patient-centred care means focussing on the individual person, assessing the problems they face, sharing information about options, and collaborating on making decisions about how best to manage those problems. We recognise that each patient is unique, with family experiences, personal preferences, cultural values and traditions, socioeconomic conditions, and lifestyle goals that might be very different from the next person that walks through the clinic door.
So what does patient-centred care look like in cataract surgery, and what does it mean to me?
Tailoring Treatments to Individual Needs
No two cataract operations are exactly the same.
One key aspect is intraocular lens (IOL) selection. A synthetic IOL replaces the cloudy, dysfunctional, natural lens removed during surgery. We have choices of monofocal, multifocal and extended depth of focus (EDOF) IOLs (and toric or astigmatism-correcting versions of all of them), so we can address other vision issues like presbyopia and astigmatism, as well as cataract.
There are advantages and compromises involved with all the available options, and customising care means aligning the treatment with a patient's lifestyle and visual goals, the condition of their eyes, and allowing a patient to weigh up the relative importance of those various compromises. There is no such thing as a "one size fits all" approach.
Shared Decision-Making
I think it is essential to have open and honest conversation to understand someone's expectations and concerns. A collaborative approach helps us choose a plan that aligns with the patient's needs.
Asking questions and actively participating in the decision-making process is crucial if a patient is going to achieve the best possible outcome for them, so patients need to be comfortable in the relationship they have with their surgeon.
Preoperative Education and Preparation
Education plays a crucial role in patient-centred care, and part of this is explaining the health of a patient's eye, and which outcomes are achievable. So the preoperative evaluation assesses more than just the cataract, and needs to be tailored to the individual. For example, the pre-op assessment of someone who had LASIK refractive surgery 15-20 years ago and is otherwise perfectly healthy is likely to be quite different from the assessment of someone with advanced glaucoma, or previous macular surgery. Transparency helps alleviate anxiety and sets realistic goals and expectations.
In the Hospital
Patient-centred care means being concerned with a patient's experience coming to hospital. The surgical team includes hospital admin staff, nurses, orderlies, anaesthetist, as well as surgeon and surgical assistant, and all of us have a role in alleviating anxiety and making the experience as comfortable as possible.
I've always found it important to visit patients in the pre-operative room before surgery, to welcome them and answer any last-minute questions, and I plan my operating lists to allow enough time to do this.
Follow-Up and Long-Term Care
Postoperative follow-up appointments are vital, because they allow a surgeon to monitor healing and make any necessary adjustments, and because patients often have new questions and concerns that arise.
People deserve continuous support from their surgeon, and I see every patient I operate on at every post-operative visit. Of course, everyone I operate on has my mobile number in case they need it.
Improved Patient Satisfaction and Outcomes
Tailoring treatment to individual needs, involving patients in decision-making, and providing comprehensive education and follow-up, means the individual patient's well-being is at the forefront of every decision. Cataract surgery is about restoring vision and enhancing lives.