Dr Michael Forrest
Ophthalmologist
Cataract and Strabismus Surgery
Comprehensive Adult & Paediatric Ophthalmology

CATARACT SURGERY
A cataract is an opacity in the normally clear crystalline lens of the eye. As cataracts become more dense, they cause progressive deterioration in vision.

STRABISMUS SURGERY
Strabismus is the technical term for misaligned eyes, also known as "squint." During strabismus surgery the muscles that attach to the eyes are operated upon.

OTHER EYE CONDITIONS
Glaucoma is a disease in which the optic nerve is damaged in a characteristic way, eventually leading to loss of vision and blindness.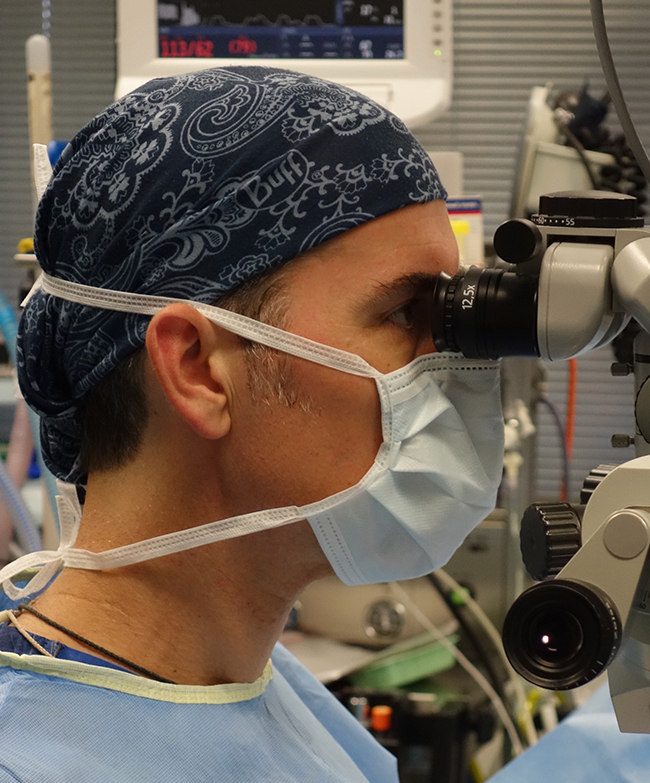 Dr Forrest is committed to customised, personalised care for each individual patient, and achieving the highest standards of medical and surgical care with professionalism and compassion.
He has been in practice at Northside Eye Specialists, located at the Chermside Medical Complex, Gympie Road, Chermside, since 2005, and at Blackwood Street, Mitchelton since 2012.
Dr Forrest consults at Blackwood Street, Mitchelton, and at Northside Eye Specialists, Gympie Road, Chermside. He operates at North West Private Hospital, Chermside Day Hospital, and Brisbane Day Surgery (formerly Queensland Eye Hospital). He was Medical Director at QEH from 2009 to 2011, and served as a Director at QEH for more than 10 years.