Dr Michael Forrest specialises in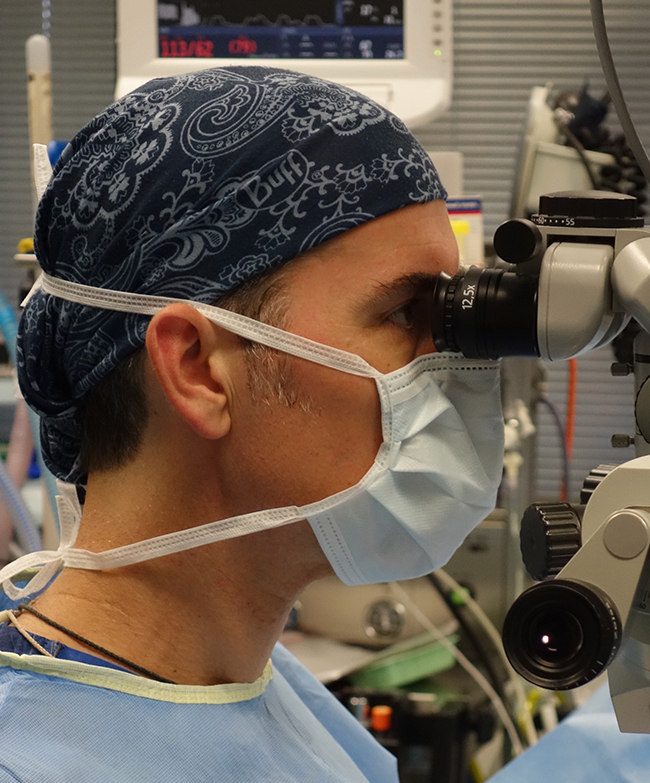 Cataract Surgery, Strabismus Surgery,
General Adult and Paediatric Ophthalmology.
Dr Forrest consults at Blackwood Street, Mitchelton, and at Northside Eye Specialists, Gympie Road, Chermside. He operates at Queensland Eye Hospital, Chermside Day Hospital, South Bank Day Hospital, and North West Private Hospital. He was Medical Director at Queensland Eye Hospital from 2009 to 2011, and served as a Director at QEH for more than 10 years.
Dr Forrest graduated from the University of Queensland School of Medicine in 1994. He did research for a Bachelor of Medical Science degree at the University of Bologna in Italy, and he speaks Italian.
He trained as an Ophthalmologist at the Royal Victorian Eye and Ear Hospital in Melbourne, and in Brisbane, and spent two years in the UK doing further sub-specialty fellowship training, at the Gloucestershire Eye Unit (cataract surgery, glaucoma and strabismus surgery), and then at the prestigious Great Ormond Street Hospital in London (paediatric cataract and glaucoma surgery, strabismus surgery and paediatric neuro-ophthalmology).
Dr Forrest has a long-standing commitment to medical education and the public hospital system. He was a Visiting Ophthalmologist at the Mater Hospitals from 2004 to 2013, Chairperson of the Mater Eye Department from 2007 to 2011, a Senior Lecturer at the University of Queensland from 2004 until 2013, and has been an interviewer for UQ School of Medicine entry since 1993. He regularly attends and lectures at national and international conferences, and keeps up to date with the latest technological advances and surgical developments, and has been a frequent guest lecturer at Optometry and GP conferences.
Although Dr Forrest's chief surgical interests are cataract and strabismus surgery, he has had a research interest in retinopathy of prematurity (ROP), a leading cause of blindness in newborns. He initiated, developed and, until 2013, ran Australia's first telemedicine program for ROP screening, at the Mater Mother's Hospital. He is a member of the American Society of Cataract and Refractive Surgery and the American Association for Pediatric Ophthalmology and Strabismus.
He is married with three sons. He enjoys all things Italian, bushwalking, music, trail and marathon running, and spending time at the beach and in the mountains with his family.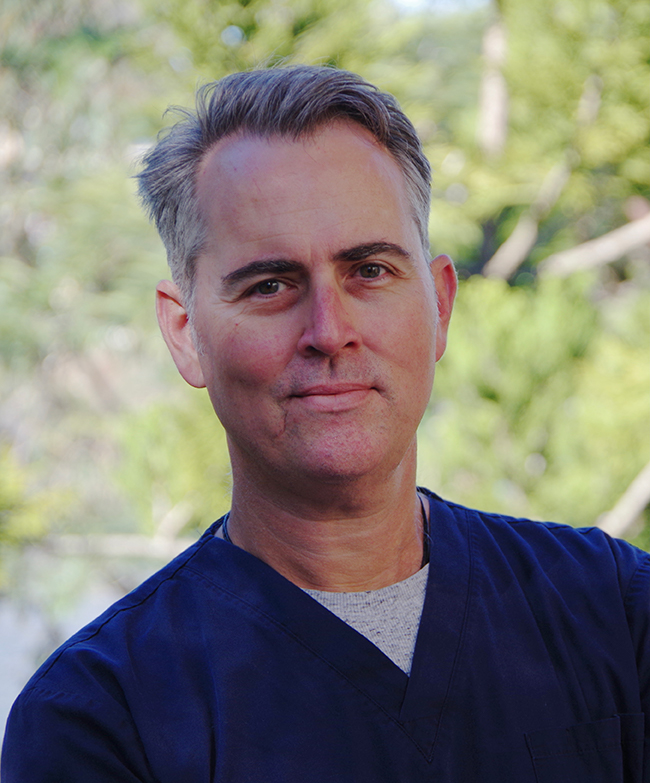 Medical Board of Australia
General Medical Council (GMC) – UK Medical Registration
B Med Sc (with Distinction) The University of Queensland
MB BS The University of Queensland FRANZCO Royal
Australian and New Zealand College of Ophthalmologists
Royal Australian and New Zealand College of Ophthalmologists
American Society of Cataract and Refractive Surgery
American Association for Pediatric Ophthalmology and Strabismus
Queensland Eye Hospital
Chermside Day Hospital
North West Private Hospital
South Bank Day Hospital
Designated Aviation Ophthalmologist (DAO), Civil Aviation Safety Authority [Class 1 Commercial Pilots / Class 3 Air Traffic Controllers / others]