Last week I went to Hanoi, Vietnam, as part of a Sight For All (SFA) training program at the Vietnamese National Institute of Ophthalmology (VNIO). SFA is a charity that aims to reduce the impact of avoidable blindness, through programs in Australia and overseas. It was founded by Dr James Muecke AM, an Adelaide Ophthalmologist. James is one of those guys who seems to have more hours in his day than the rest of us.
The SFA program I was working with is focussed on providing further subspecialty training to three ophthalmologists at VNIO. A number of ophthalmologists from around Australia including me were asked to help and have been heading over for a week at a time to work with the three doctors in their clinics and operating theatres. In the past we've all had the opportunity to go abroad for further fellowship training in the UK, or Canada or the US, but in some ways it can be more effective to provide that assistance in the doctor's own institution.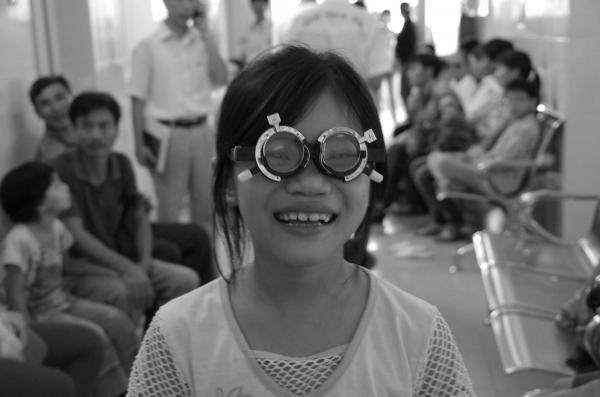 What I encountered was a group of dedicated, highly motivated doctors, and an optimism that for Vietnam the best years are ahead. It was a humbling experience seeing the enormity of the workload these guys face. And it was incredibly rewarding being part of a program that is achieving so much.
I saw equipment funded by Australian donations to SFA and the Fred Hollows Foundation being put to constant use, and the Vietnamese ophthalmologists have clearly found the involvement of the Australians very beneficial.
I encourage everyone to be involved in supporting one or both of these organisations in whatever capacity you can.